Oikea näyttö vaativaan kohteeseen
Kuinka valitset oikean näyttö­teknologian, jotta se kestää pitkään ja huolto­tarve on vähäinen?
Teollisuus­näyttöjen toimittajana Deal Compilla on yli 20 vuoden kokemus. Voimme toimittaa testatusti toimivia tuotteita ulko-, sisä- ja ajoneuvo­käyttöön kosketus­näytöllä tai ilman.

Teollisuus­näytöt kestävät pakkasta, kuumuutta, tärinää, pölyä ja kosteutta. Näyttöjen koot alkavat 6″ päätyen aina 75″ asti. Saat meiltä myös näyttöjä ohjaavat tietokoneet ja lisälaitteet.
Luotettavat näyttö­ratkaisut rauta­tie­liikenteelle
Deal Comp pystyy kehittämään korkea­laatuisista komponenteista asiakas­lähtöisiä näyttö­ratkaisuja. Deal Comp on suunnitellut näyttö­ratkaisut mm. VR:n juniin. Näytöt on suunniteltu ja toteutettu rautatie­käyttöön, ja ne sisältävät media­soittimen, kaapeloinnin ja räätälöidyt näytöt. Järjestelmä on korkea­laatuista ja kestää virhe­tilanteet, jotka käyttö­ympäristö voi aiheuttaa. Kaapeloinnin tarve on minimaalinen. Näytöt räätälöidään käyttö- ja asennus­ympäristön mukaan. Tässä esimerkissä erityisesti näytön korkeus oli rajoitus ja näytön katselu­kulman piti olla laaja. Ratkaisu on osoittautunut luotettavaksi, eikä korjaus­tarpeita ole ilmentynyt.
Elo
The Elo touchscreen experience has consistently stood for quality, reliability and innovation with over 25+ million installations worldwide.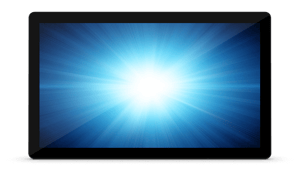 Elo's I-Series for Windows delivers commercial-grade computing with the capabilities, security and enterprise infrastructure of a powerful, Windows-based platform—all in a sleek, yet durable fixed tablet form factor.
Built on a modular platform and available with either 15-inch or 22-inch displays, the I-Series for Windows can be found in installations across the globe, from in-store interaction and point-of-sale to self-service, hospitality and corporate office environments. The uses are virtually unlimited.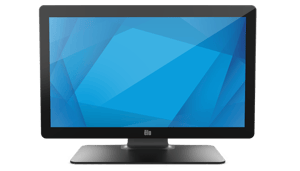 The Elo 02-Series of Touchscreen Monitors designed with seamless style across all sizes includes four options — a 19-inch square aspect ratio display and 22, 24 and 27-inch wide aspect ratio displays. With a compact form factor and clean design for easy integration, the 02-Series monitors are well-suited for point-of-sale, point of information, signage and hospitality applications. And with a variety of peripherals, the monitors can be transformed to meet the demands of your blueprint.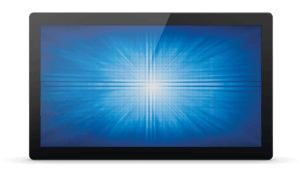 Go Brighter with Elo Open Frames. Elo's new interactive open frames deliver the sleek design the 90-Series is known for with outstanding brightness ranging from 400 to 1000 NITs. Available in sizes from 22 to 27 inches, the brilliant, interactive, TouchPro® PCAP displays offer edge-to-edge glass for ease of integration and up to 10 simultaneous touches for an enhanced, tablet-like experience. With proven Elo expertise and built-in reliability, the industrial-grade displays provide outstanding image clarity and light transmissivity, as well as stable drift-free operation for accurate touch responses. Elo's brighter open frames offer the versatility needed for commercial kiosk applications from industrial automation and gaming to self-service and retail.
ITD Touch Display
ITD is a worldwide leading industrial touch display equipment's solutions provider with an after-service center in Netherlands combining researching, developing, manufacturing, marketing & service with an excellence in varied kinds of industrial displays and touchscreen products started from 2005 and later expanded to embedded panel PC, digital signage, rugged stainless steel/aluminum alloy IP65 industrial displays, and ultra-wide stretched bar LCD displays for industries ranging from banking, transportation and logistics, to automation, marine, railway, oil and gas, energy, healthcare, and field service.
ITD not only supplies a very wide and deep range of standard products 5.7"~84", but also provides professional services in customizing products to satisfy all customer requirements. ITD's main products include:
Main Products
Industrial Touchscreen LCD Display
Panel PC
High Bright Sunlight Readable Display
Rugged Displays and Panel PC
Indoor & Outdoor Digital Signage
Stretched Bar LCD Display
Desktop Touchscreen LCD Monitor
Marine Grade Display and Panel PC


Industrial Touchscreen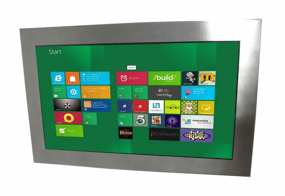 Exceptional quality and highly engineered industrial heavy duty monitors
Optional touchscreens like resistive and PCAP
Ruggedized levels of NEMA 12, 4X, 4, IP52, IP56, IP66 ratings from all directions
Solid steel and stainless steel or aluminum alloy enclosures
IP66 sealed, Full IP66 I/O connectors protect from any particles, water, and corrosive agents
Accuracy in high-use applications
Long lasting product cycle for continuity thru all phases of project


Chassis Touchscreen Panel Pc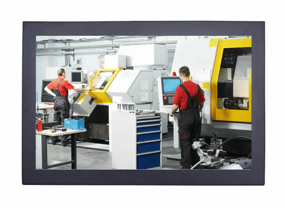 Exceptional quality and highly engineered industrial panel computer
High Performance Processor, Graphics, Memory and Power
All steel construction designed for harsh & industrial environments
Easy-to-install VESA(75/100mm) wall mounting
Optional touchscreens: resistive, IR, SAW & PCAP
Flexible, reliable, and ruggedized for open platform HMI/SCADA
Long lasting product cycle
Many sizes and options available.


Stretched Bar LCD Display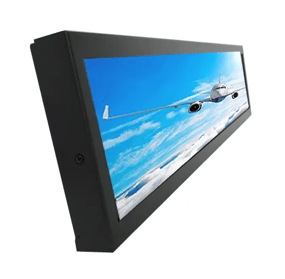 A wide range of Stretched Bar LCD displays with super wide aspect ratios as wide as 16:1 and in sizes ranging from 7 inches to 60 inches.
With a selection for brightness of standard 500 cd/m2 or enhanced backlight to 1000 cd/m2 and for configurations of standard monitor with VGA, DVI, HDMI inputs, single media player or Android based PC built-in options, enables customers' maximum flexibility and all indoor/outdoor applications. Large ultra-wide displays are ideal for displaying panoramic content and catching an audience's attention in advertising and digital signage applications, while smaller sizes are commonly used in appliances, kiosks, mobile devices, flight simulators, and gaming machines.